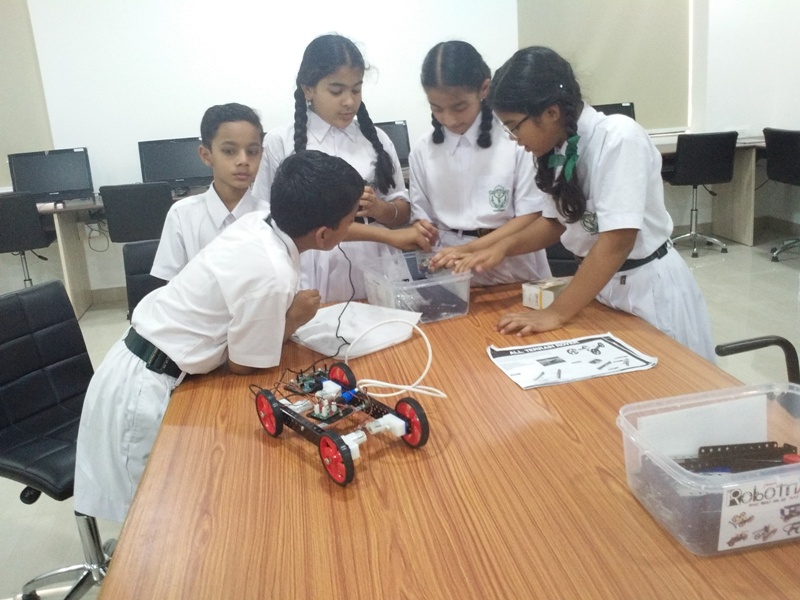 Our Laboratories
Composite Science Laboratory
Thhe school has put up a state-of-the Science lab that is equipped with all the necessary instruments.
We impart scientific temper and spirit of enquiry through practical activities; thereby making them understand that questioning is an important tool to learn.
Teachers ensure that students follow adequate safety precautions during the experimental work in the lab.
Computer Lab
Computer education is provided from classes I to X to make the children techno-savvy.
Internet facility is also available in the school computer lab.
Mathematics Lab
The School has launched the Mathematics laboratory as per the guidelines given by CBSE.
The objective of the laboratory is to promote critical thinking and ability to approach a problem in different ways.
It calls for firing the imagination of the learners so that they are creative and contributive. It calls for taking the concepts of Mathematics beyond the limitations of the textbooks.
It facilitates in doing simple experiments and projects that would lead to empowerment of various skills among the learners viz., Numerical skills, Observation skills, Logical thinking skills, Skills of comparison & interpretation, etc
Robotics Lab
School has set up a well equipped Robotics lab for the students of Class V onwards.
The is set up with a view to provide insight into the new and upcoming field of Automation & robotics.
Trained staff guide students to assemble and program the robots/ machines to complete the designated tasks.